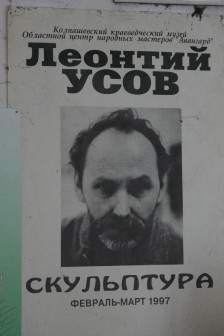 Regional Museum Kolpashevo. Regional center of folk artists, "Vanguard". 1997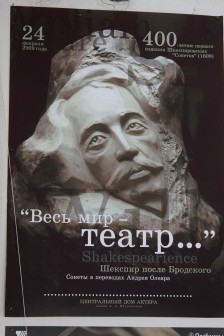 400 years of the first edition of Shakespeare's Sonnets (1609). Central House of Actors in Moscow.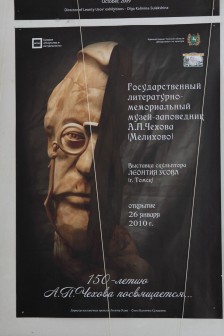 State Literary-Memorial Museum of Anton Chekhov (Melihovo). 150th anniversary of Chekhov's dedicated. January 26, 2010.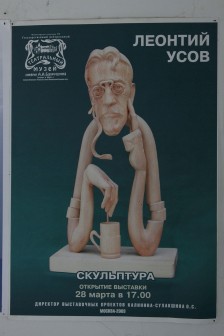 State Central Theatre Museum Bakhrushina. Moscow. 2003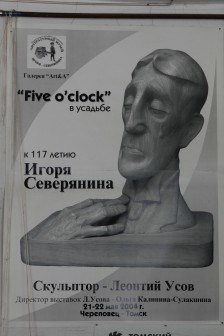 117 years Severianin I. "Five o`clock" in the manor.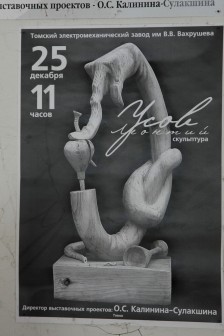 The Christmas exhibition L. Usov. The Tomsk Oblast Universal Scientific Library named after AS Pushkin. 2002.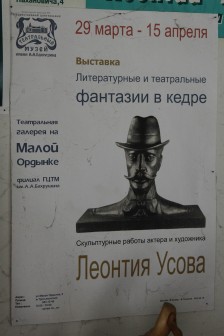 Fantasies in cedar. State Central Theatre Museum Bakhrushina. Moscow.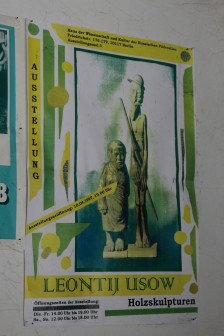 Berlin. 1997. April. Wooden sculptures.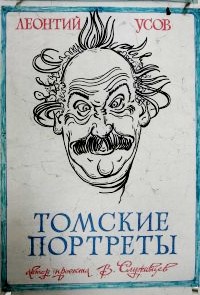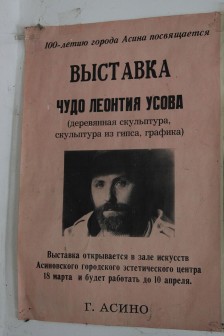 The city aesthetic center. Asino. 1996. "100 anniversary of the city Asino". Wooden sculpture, sculpture made of gypsum, graphics.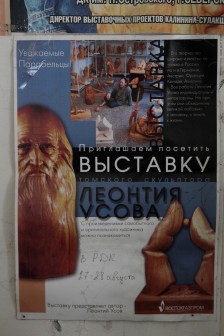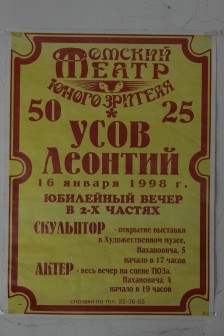 Theater of Young Spectators. Tomsk. 1998. Leonty Usov anniversary evening.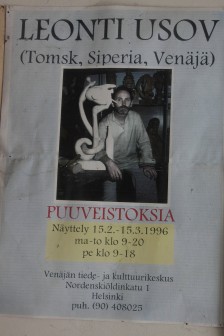 Helsenki. Finland. 1996. Woodcarving.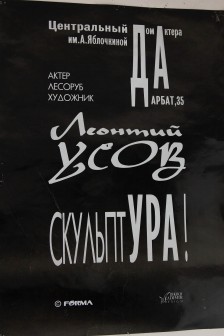 Tomsk. 2007. "I came to see you ..." performance.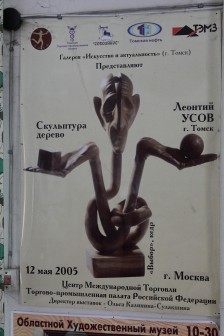 Center of international trade. The Chamber of Commerce. Sculpture. Wood.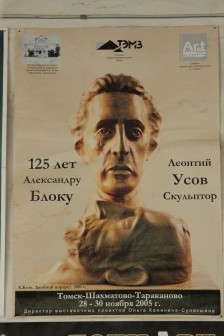 125th anniversary Alexander Blok. Tomsk. 2005. Tomsk-Shakhmatovo-Tarkanovo. State Historical and-Literary and natural reserve A. Blok (Shakhmatovo-Tarkanovo).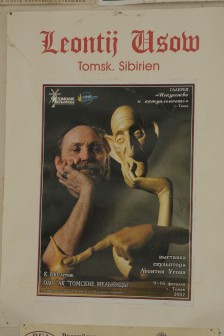 Tosk. 2007. Gallery "Art and relevance". The 100th anniversary of the AK Tomsk Mills.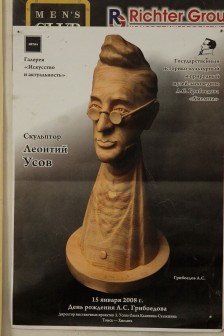 Tomsk-Khmelita. 2008. State Historical Cultural and Natural Museum-Reserve ASGriboedov "Khmelita." A birthday Alexander Griboyedov.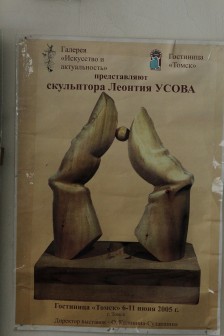 Tomsk. 2005. Hotel "Tomsk".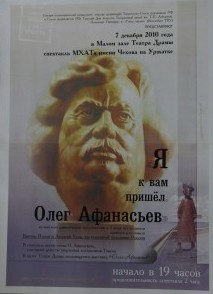 The play "I come to you ..." O. Afanasiev. Tomsk 2010.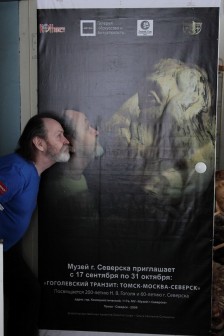 "Gogol transit Tomsk - Moscow - Seversk". Museum of Seversk. 2009.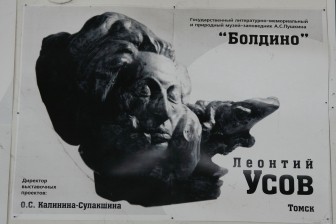 State Literary-Memorial and Natural Preserve Museum Pushkin "Boldino".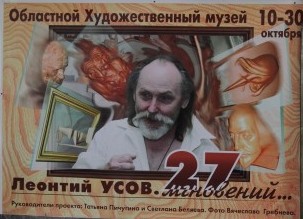 Tomsk Oblast Art Museum. "Leonty Usov 25 Moments".